Dave's motto is, "Call Dave Wallace and start packing!" As a member of several referral networks, including The American Referral Network, among others, Dave has the ability to help you move to any part of the United States or Canada.
Dave Wallace opened Alliance Realty, Inc. in 2003 and in June of 2009 merged with Keller Williams Realty. While at his previous company, Dave received virtually every company award, including the Executive Club, President's Club, and the Platinum Club award (for the past eight years), which is the highest annual honor given to an agent. Dave was also inducted into the "Hall of Fame" in 1996. He is a Rotary Club member as well.
Dave Wallace leads a small, intensely loyal team at Keller Williams that includes Jerri Adame, Group Manager and Transaction Coordinator, holds a California Real Estate License and 13 years experience. They offer professional and personal service that goes beyond "10" in quality.
The Dave Wallace Team has tons of expertise behind them to help you find that perfect home. Dave specializes in West Ventura County including Ventura, Camarillo, Oxnard, Port Hueneme, Ojai, Fillmore and Santa Paula. He has seen numerous families find that perfect house that they now call home. He has also helped countless growing families move out of their present home and into a larger one.
When you are buying or selling property in today's real estate market, it's important to have confidence in your real estate professional. My commitment as your local REALTOR® is to provide you with the specialized real estate service you deserve.
When you are an informed buyer or seller, you'll make the best decisions for the most important purchase or sale in your lifetime. That's why my goal is to keep you informed on trends in the marketplace using the latest statistics in your local area. With property values continuing to rise, real estate is a sound investment for now and for the future.
As a local area expert with knowledge of the communities, my objective is to work diligently to assist you in meeting your real estate goals.
If you are considering buying or selling a home or would just like to have additional information about real estate in your area, please don't hesitate to call or e-mail me.
Thank you for visiting my website – please consider it as your online source for local real estate information, and return often for the latest property listing updates.
To speak to any one of Dave's Buyer Specialists, call us today at 805-643-1234.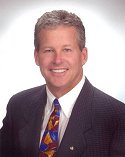 Dave Wallace, Broker Associate
Keller Williams West Ventura County
2542 E Main St
Ventura, CA 93003
Direct Number: (805) 207-5131
Office Number: (805) 643-1234
Cell Number: (805) 207-5131
Fax Number: (805) 643-3338
DRE: 00922339