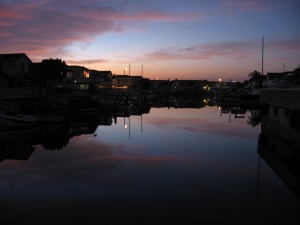 Located between Ventura, on the north, and Camarillo to the south, is Ventura County's biggest city, Oxnard. Oxnard is surrounded by vast fields of strawberries and each spring Oxnard celebrates it's biggest crop by hosting the California Strawberry Festival.
Strawberries are not the only crop grown in the area as many vegetables, oranges, lemons, avocados and artichokes are also grown in large quantities. Originally, the Oxnard family grew sugar beets and sugar beets became the largest agricultural product in the area.
Today, agriculture remains a major industry, however in the last decade many new types of businesses and industries have moved into the very business like atmosphere that is Ventura county. This continues to make Oxnard a highly sought after real estate market for homes, condos and townhomes and apartments. Today, there are numerous business parks, shopping centers, retail centers, medical offices and services, and other services including banking and financial centers. There are a number of outstanding educational institutions in Ventura county and Oxnard College is located in the City of Oxnard.
The thousands of workers that have moved into the area have caused local developers and builders to construct more and more housing options that meet the need of those looking for affordable homes and also those looking for more upscale and luxurious homes.
The professionals at Keller Williams know the market very well in Ventura and in Oxnard.

See all Real estate in the city of Oxnard.
(all data current as of 11/17/2018)
Listing information deemed reliable but not guaranteed. Read full disclaimer.