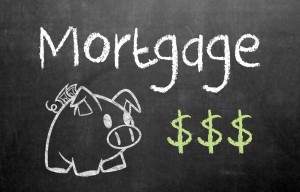 Today's Mortgage Rate Summary
How Rates Move:
Conventional and Government (FHA and VA) lenders set their rates based on the pricing of Mortgage-Backed Securities (MBS) which are traded in real time, all day in the bond market. This means rates or loan fees (mortgage pricing) moves throughout the day, being affected by a variety of economic or political events. When MBS pricing goes up, mortgage rates or pricing generally goes down. When they fall, mortgage pricing goes up. Tracking these securities real-time is critical. For more information about the rate market, contact me directly. I'm among few mortgage professionals who have access to live trading screens during market hours.
Rates Currently Trending: Higher
Yesterday's MBS market was worse by -12 bps. According to Sigma Research there was high volatility. Yesterday's movement may be enough to affect rates or fees. So far today the MBS market is trading slightly better (lower rates).
Today's Rate Forecast: Higher
Sigma Research says weekly jobless claims expected to have increased 18K from last week were up just 3K to 265K; claims continue to impress as firings have cooled and new hires improving slightly. Claims near 15 yr lows. The four-week average, a less-volatile measure, fell to 279,500, the least since May 2000. The number of people continuing to receive jobless benefits dropped by 28,000 to 2.23 million in the week ended April 25, the fewest since November 2000. All of this good news would normally put pressure on the MBS market and cause worse rates. However, so far today the MBS market is rebounding slightly after about 9 days of rate increases. We're likely to be fairly flat today ahead of the big employments numbers tomorrow.
Today's Potential Rate Volatility: High
According to Sigma Research the risk for volatility for today is high. Tomorrow is likely to be a crazy day in the market. The employment numbers are almost always a market mover. We'll be watching the market very closely.
Bottom Line:
If you are looking for the risks and benefits of locking your interest rate in today or floating your loan rate, contact your mortgage professional to discuss it with them.
How Much House Can You Afford?
Monthly Gross Income
$
Monthly Debt Expenses [?]
$
Down Payment:
$
Interest Rate:
%
Contact Dave
Best Priced Ventura Homes
See all Real estate in the city of Ventura.
(all data current as of 11/16/2018)
Listing information deemed reliable but not guaranteed. Read full disclaimer.